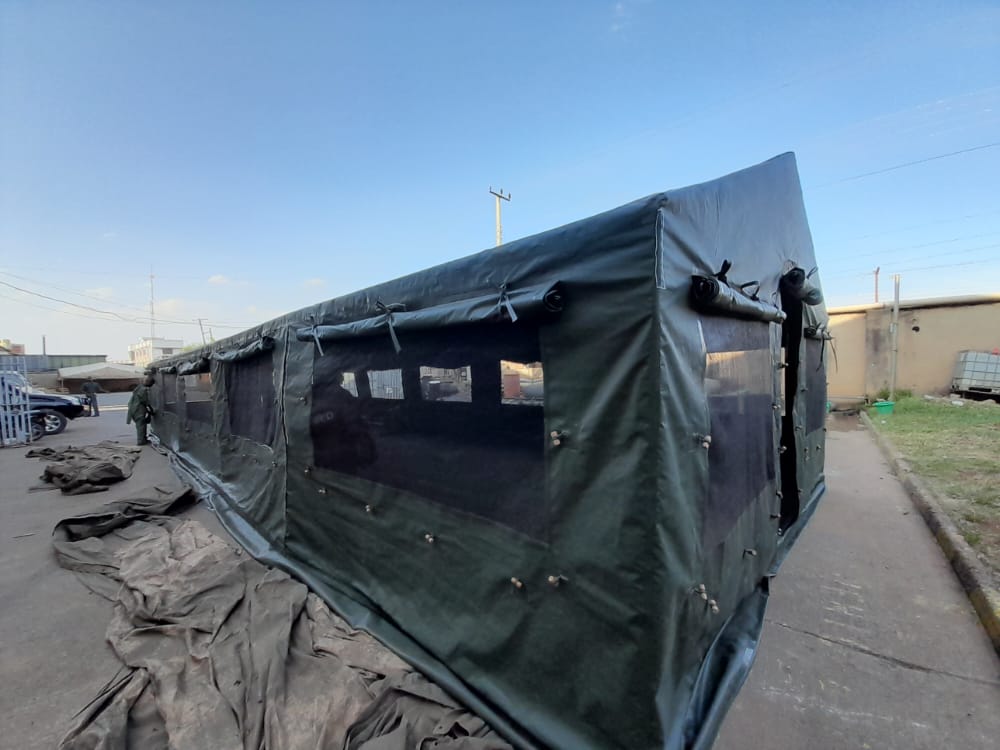 The Toughest Tents,

For The Toughest Terrains
At Tarpo we have matured a deep-rooted relationship with the armed forces in the supply of military and army tents for sale in Africa. Our tents are heavy duty and are designed for harsh environments and efficiency.
Our tents meet the ISO 5912:2011 requirements for safety, performance, and fitness for use as camping tents.
Our military canvas tents are designed to withstand the elements in very diverse environmental conditions. In the hot, blistering sun, freezing, wet weather and everything in-between.
Our products have a proven record across Africa. Tarpo has consistently supplied US State Department contractors on task orders for AFRICAP, ACOTA, ENDF and AMISOM programs.
We have the capacity to produce large volumes within short periods for Department of Defence and related institutions. We can also supply fully functional military base camps including logistics and set up services.
This is by far the most efficient temporary accommodation I've had the chance to stay in - comfortable, affordable, and most importantly, sustainable. I loved the showers and toilets! As we need to improve to our footprint when we gather, this is probably one of the best options I've come across in my experience designing gatherings all over the world.