Changamka na
Tandarua

ya Tarpo
Tarpo is known to offer premium tarpaulins for pickups, trucks and lorries. For more than 40 years we have built up experience and continued research and development that has resulted in reliable and sought-after products. The average tarpaulin in the market lasts for 6 months, but Tarpo's Tarpaulin is known to last longer.
Tarpo offers a variety of vehicle covers and tarps that include but are not exclusive to:
Lorry Covers

Truck Canvas Covers and Tarpaulins

Pickup Tonneau bed covers

Pickup Carriage covers

Full body car hood Covers

Vehicle Curtains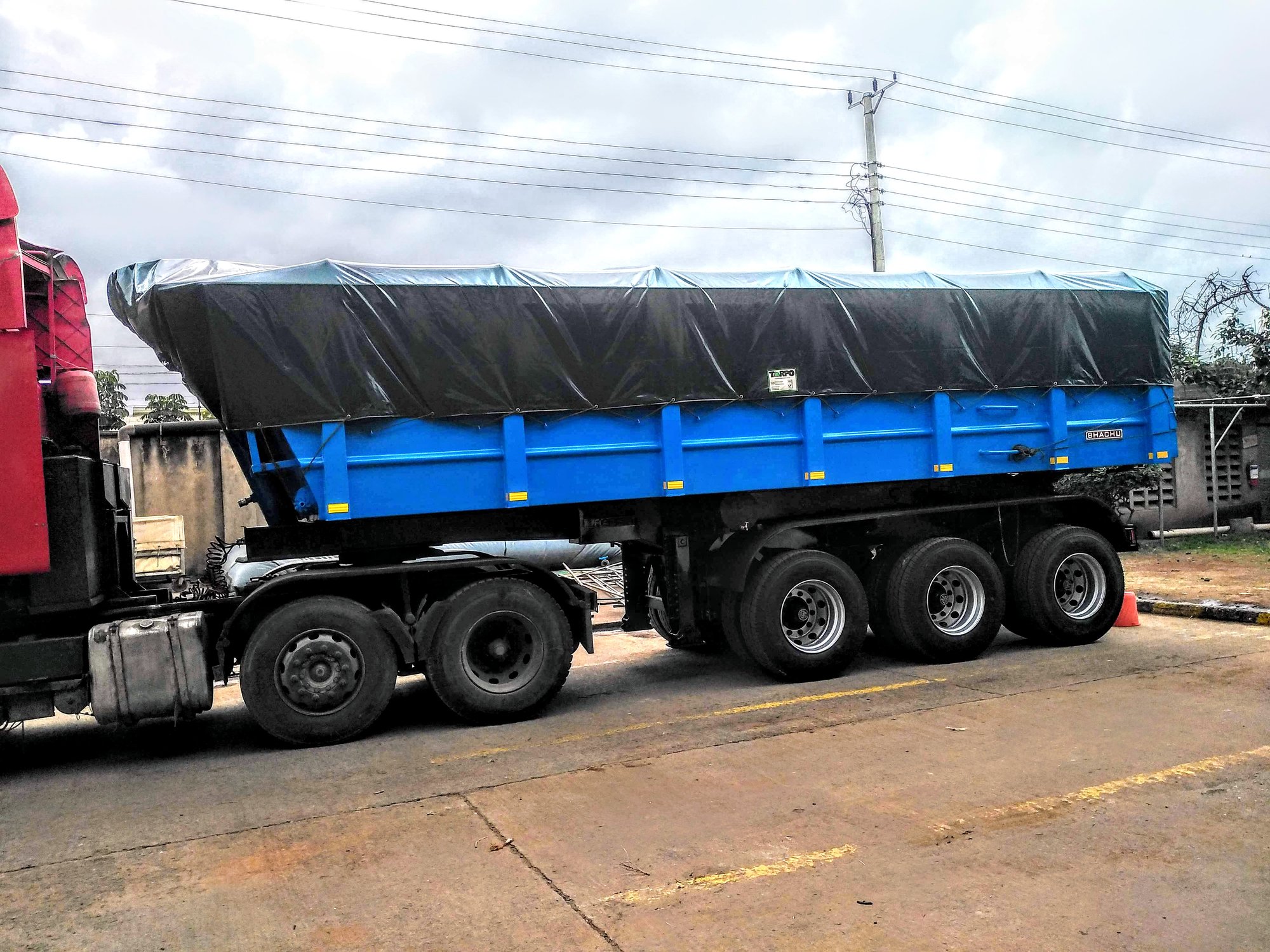 Lorry Covers, Truck Covers, Flat Pickup Tonneau Covers, Fitted Pickup Carriage Covers, Full Body Vehicle Covers
After many years of being in the industry, our production team is highly experienced with the vast range of materials used in the industry. Therefore, we are equipped to manufacture products that are not only pleasant to look at but also strong, functional and durable. We use materials that offer exceptional quality to achieve this. We offer a wide range of colors with top notch pigmentation to match your corporate colours when necessary. Tarpo understands the needs and requirements of our customers and we provide solutions for them.
There are many benefits that come with having a cover for your vehicle. A cover helps to protect the outside of your vehicle as well as the items inside by avoiding accidents such as falling cargo. Clients that drive long distances love our bed covers and truck tarpaulins because they reduce the drag-effect created by an uncovered bed which means better fuel mileage that consequently saves money. A cover also inhibits the fading of the pickup's bed liner. Depending on your type of vehicle, our company offers appropriate tarpaulin cover products to suit your individual needs.
Our team of experts advise our customers on the ideal product to settle for whether you need it for personal or business needs. We also ensure competitive prices for the product best suited to you. With Tarpo, you are assured of innovative quality products and affordability.
Standard Vehicle Covers and Sizes
In the quest to help customers make better purchasing decisions, we have standard size tarpaulins, pickup covers, truck covers and lorry covers in PVC coated polyester fabric that protects your cargo from the elements. Our company also offers different cover styles, colours and sizes to suit customers' needs.
Tarpo endeavors to conserve our reputation as the leading vehicle covers supplier in East Africa by manufacturing high quality products made from legally sourced raw materials. We are committed to exceptional customer service and continuously working towards improving to fit our evolving client needs. We rely on advanced technologies and a dedicated team. Over the years, our customer base has significantly expanded occasioned by the value for money that our products carry.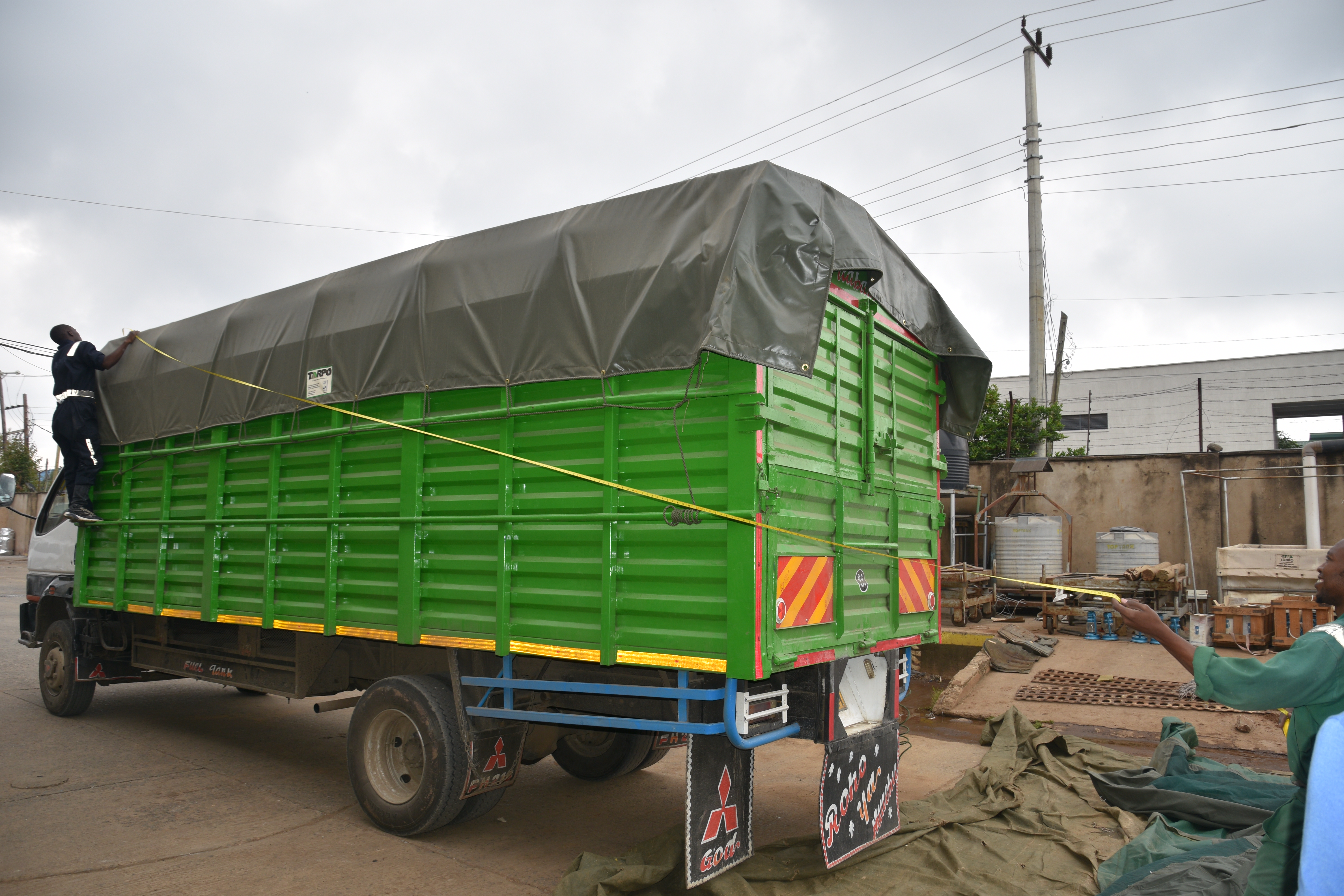 Lorry Covers/ Lorry Tarpaulins and Truck Covers
We have a variety of tarpaulin fabrics/materials to choose from e.g., PVC Coated, PVC Laminated, Ripstop Canvas, Cotton canvas, Raincoat material, HDPE.
Our tarpaulins are ideal for manifold applications, from lorry covers, truck covers, vehicle covers, and machine covers for weather protection, and dust.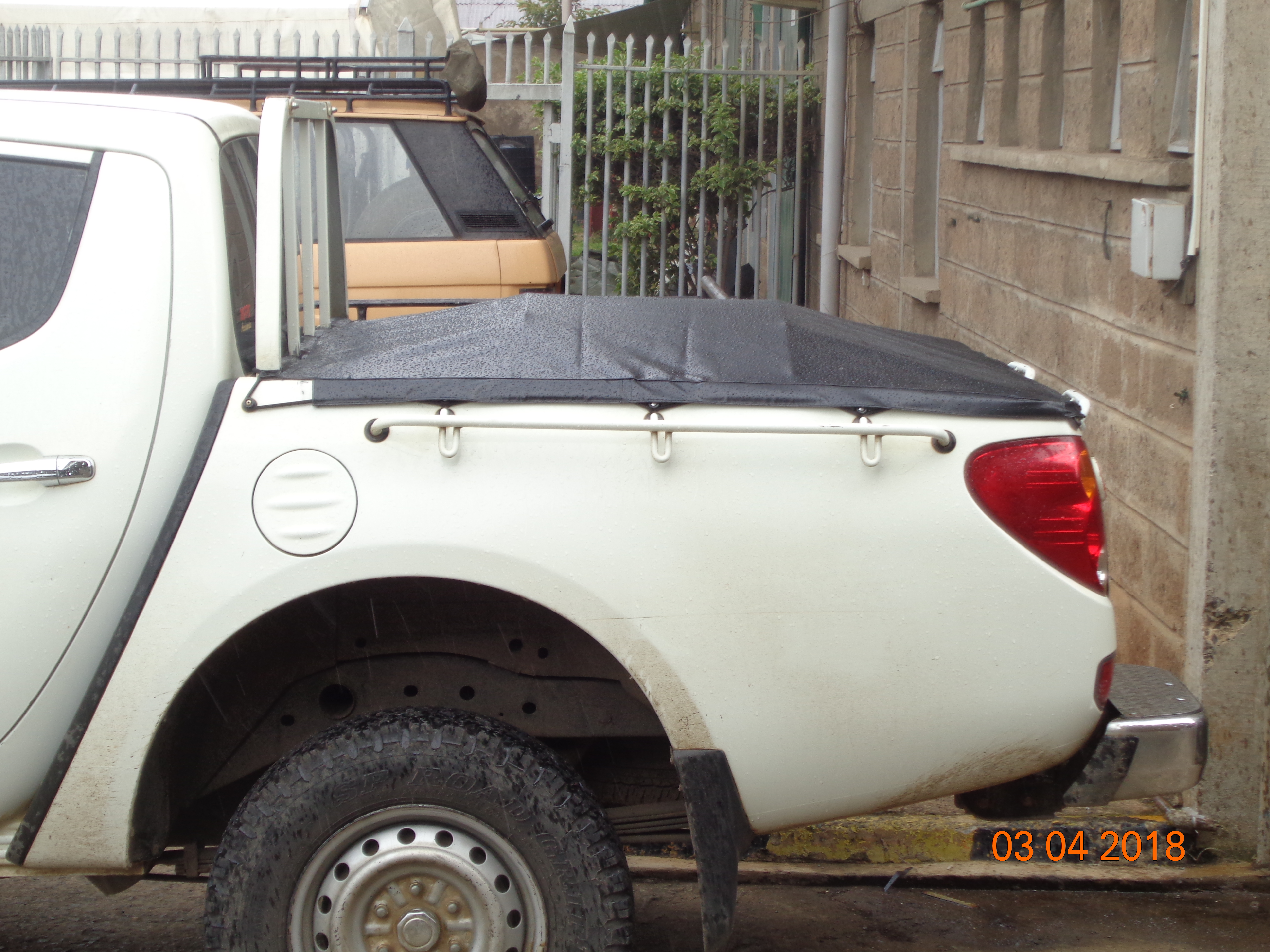 Pickup Tonneau Cover
A pickup tonneau cover is a flat-bed cover made of PVC material and reinforced using shock cord hooks and shock cord rubber. It is specifically designed to cover pickups both single cab and double cab It is suitable for use in all weather conditions. It protects from the sun, natural pollutants(e.g bird droppings) tree sap, snow, leaves, dust, dirt, UV light, and rain.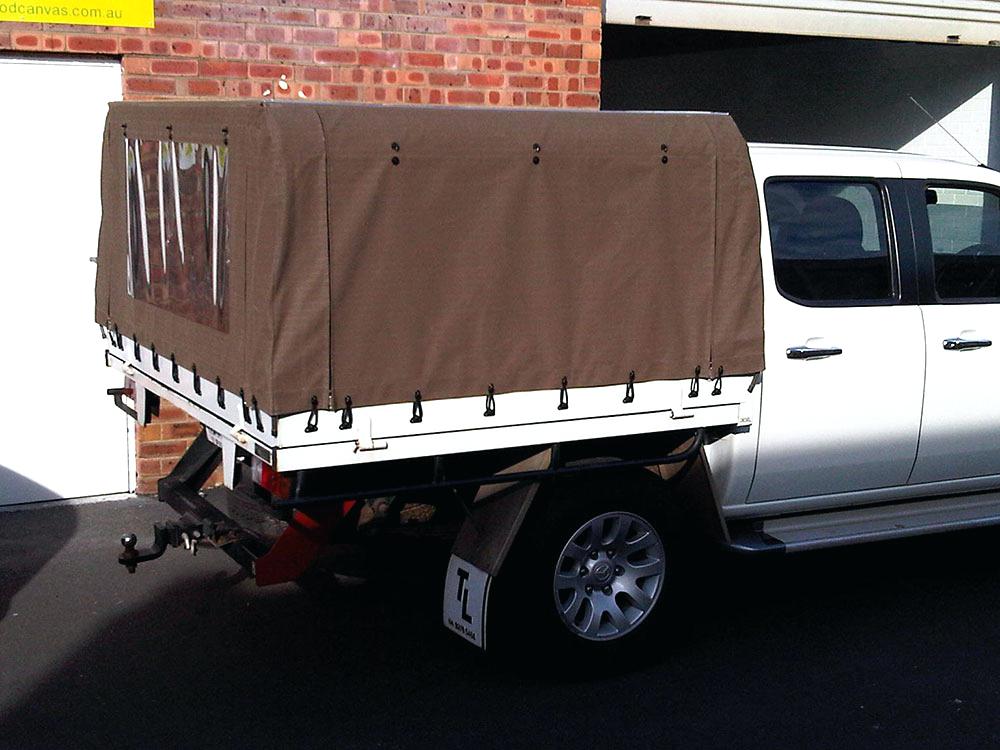 Fitted Cover for Pickup Carriage
We manufacture and fit pickup covers for pickups with body carriage e.g the Land Cruiser pickups
Our pickup covers come in a variety of vehicle cover fabrics:
PVC pickup covers,

Cotton Canvas pick-up covers,

Ripstop Canvas(PU coated canvas) canvas covers.
A fitted pickup cover is specifically made for the body of the specific pickup carriage. It has windows and is reinforced with various accessories like eyelets d-rings and has roll-up curtains.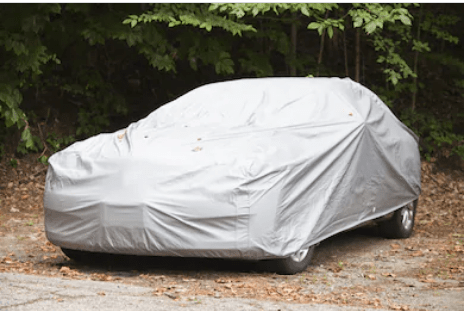 Full Body Car Hood Cover
A car hood cover is made of a raincoat or nylon material thus very lightweight. It is excellent protection against sun, rain, UV rays, acid, snow, tree saps, dust, dirt, nicks, scratches, natural pollutants, and industrial pollutants.
The fabric provides protection in all weather conditions without sacrificing the breathability needed by the car under the cover.
It is gentle on paintwork i.e. has a soft, soft abrasion-resistant lining surface that protects against scratches.
Even if stored wet after rains the fabric will not rot nor support the growth of mildew.